FOR SALE:

SOLD
Demag Cranes & Components
8 Metric Ton Capacity (17,637 lbs.) Top Running Single Girder (TRSG) Overhead Crane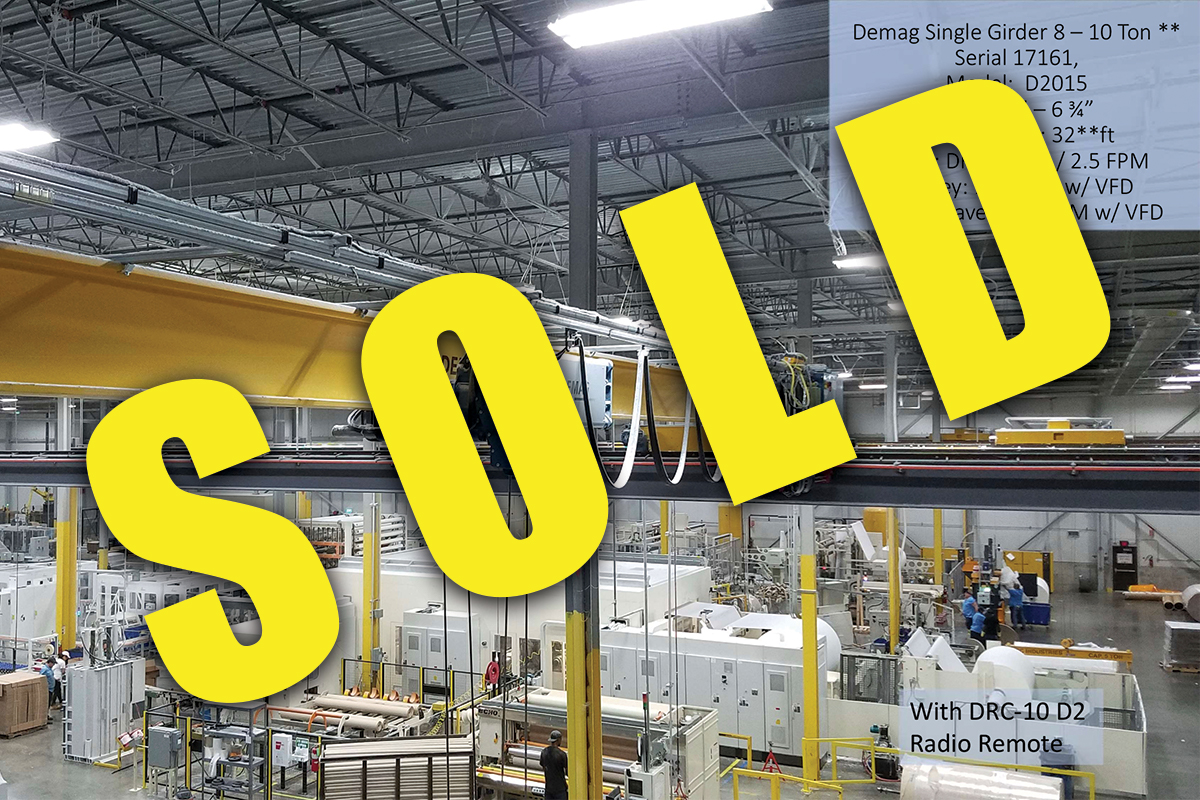 Date Listed:
September 1, 2019
Description:
8 Metric Ton Capacity Top Running Single Girder (TRSG) Overhead Crane
Details:
• MODEL: D2015
• SERIAL: 17167
• SPAN: 38′ – 6 – 3/4″
• AVAILABLE LIFT: 32**ft
• HOIST: DR10 at 16 / 2.5 FPM
• TROLLEY: 100 FPM w/VFD
• BRIDGE TRAVEL: 160 FPM w/VFD
• INCLUDED: DRC 10 D2 Radio Remote
Please Note:

This unit is subject to prior sale and may be withdrawn from the market without notice.

SOLD


Please Note: All items offered for sale on this site are subject to prior sale
and/or will be removed from market availability without notice.
Please contact Mr. Val Duchene at 1.918.321.3953, 1-800.474.5600 or vduchene@bridgecrane.com ​
for pricing, availability, or any additional information regarding the products listed
on this page. Contact us to ask about our expanding inventory of new, used, surplus
​cranes, hoists, parts, and other overhead crane components.
We are always happy to assist you.