FOR SALE:
Street Crane Company, Ltd.
Electric Wire Rope Hoist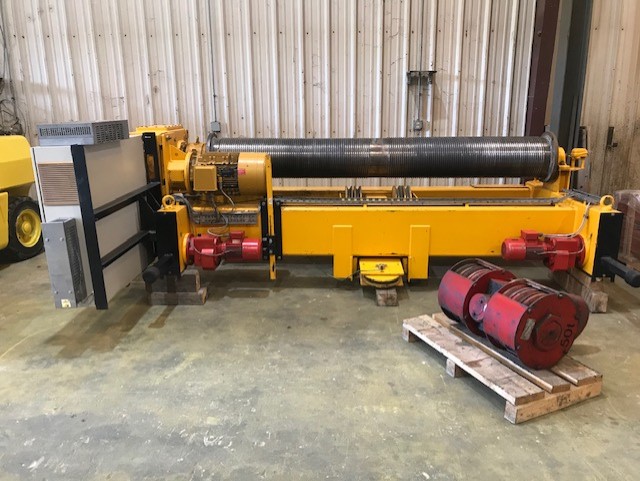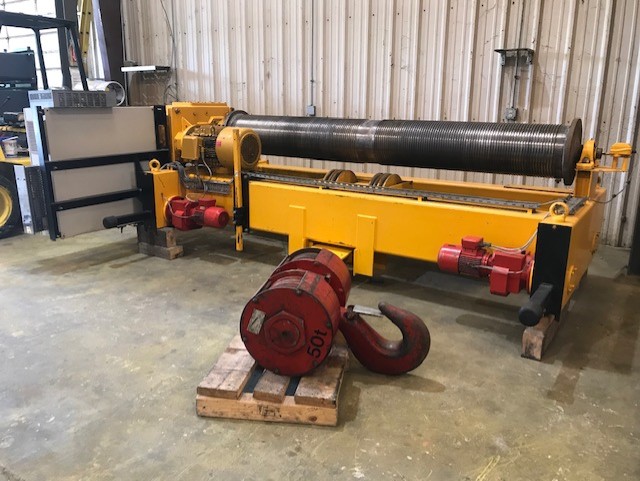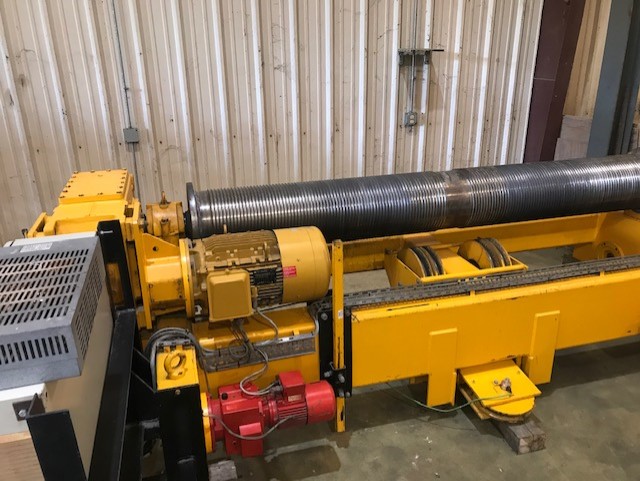 Date Listed:
May 13, 2020
Description:
50 Ton Capacity (100,000 lbs) Electric Wire Rope Hoist
Details:
YEAR: 2003
TYPE: MODEL VX
CAPACITY: 50 US TON
M/N: VX212-4FEM5Z.U
HOL: 37'-0" (True Vertical Lift)
HOISTING SPEEDS: 9 / 0.9 FPM (VFD Controlled)
TROLLEY GAUGE: 126"
TROLLEY RAIL HEAD WIDTH: 2"
TROLLEY SPEEDS: 80 FPM Max (VFD Controlled)
SUPPLY POWER: 460v/3ph/60hz
CONTROL POWER: 110v

Please Note:

The unit is available for immediate shipment and that the unit is one of one
available, subject to prior sale and may be withdrawn from the market without
notice.
Price:

CALL FOR PRICE (FOB - Kiefer, OK)


Please Note: All items offered for sale on this site are subject to prior sale
and/or will be removed from market availability without notice.
Please contact Mr. Val Duchene at 1.918.321.3953, 1-800.474.5600 or vduchene@bridgecrane.com
​for pricing, availability, or any additional information regarding the products
listed on this page. Contact us to ask about our expanding inventory of new, used, surplus
​cranes, hoists, parts, and other overhead crane components.
We are always happy to assist you.