FOR SALE:
Street Crane Company, Ltd.
LX Electric Chain Hoist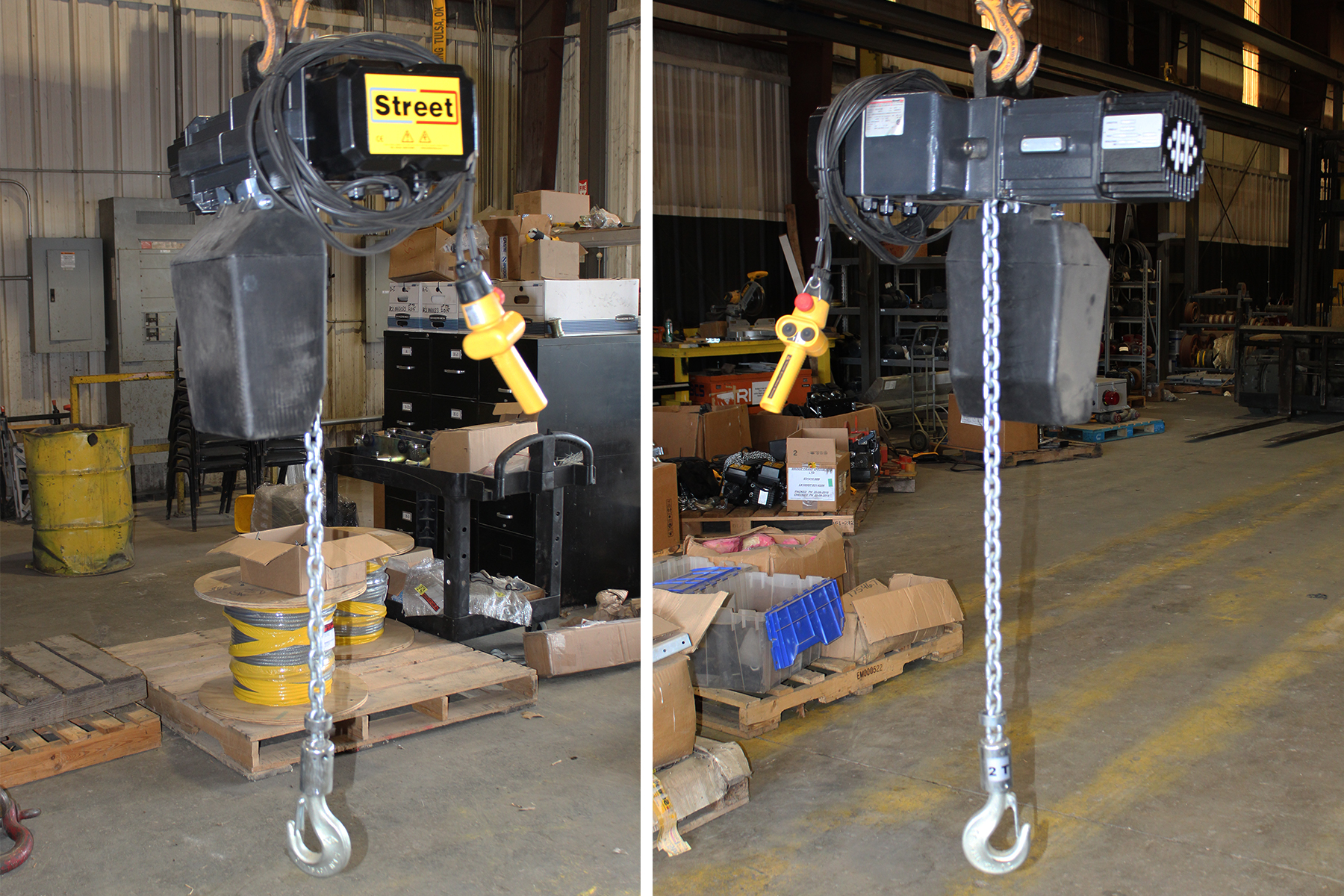 Date Listed:
December 10, 2019
Description:
2 Ton Capacity (4,000 lbs) Electric Chain Hoist
Details:
YEAR: 2015
PART NO.: 831-6195
SERIAL NO.: 99774
CODE: 2000WR14
TYPE: LX031A-M52000-014-2-1-46060U15-0CE-817-2-07
CAPACITY: 2 US TON
BS CLASS: M5
TEMP: -20/50 C
HOL: 22′
240 St/hr
40% ED
HOIST: 16/4 fpm
CT: 55/27.5
INSUL CLASS F
CONTROL: 110 V
IP: 54
POWER: 460V 3ph 60Hz
CURRENT: 6.8A

Please Note:
The unit is available for immediate shipment and that
the unit is one of one available, subject to prior sale and may be withdrawn
from the market without notice. Please ask our representative about
any additional product details not stated above.
Price:

$4385.95 (FOB - Kiefer, OK)


Please Note: All items offered for sale on this site are subject to prior sale
and/or will be removed from market availability without notice.
Please contact Mr. Val Duchene at 1.918.321.3953, 1-800.474.5600 or vduchene@bridgecrane.com
​for pricing, availability, or any additional information regarding the products
listed on this page. Contact us to ask about our expanding inventory of new, used, surplus
​cranes, hoists, parts, and other overhead crane components.
We are always happy to assist you.